Notice
: Trying to access array offset on value of type null in
/var/www/wp-content/plugins/js_composer/include/autoload/vc-shortcode-autoloader.php
on line
64

Notice: Trying to access array offset on value of type null in /var/www/wp-content/plugins/js_composer/include/autoload/vc-shortcode-autoloader.php on line 64

Notice
: Trying to access array offset on value of type null in
/var/www/wp-content/plugins/js_composer/include/autoload/vc-shortcode-autoloader.php
on line
64
VOTED HARRISON'S BEST RESTAURANT
ABOUT JAMIE'S
Centrally located to the Harrison community, Jamie's is the perfect place to go for a hot meal, tasty dessert, or coffee on the go. If you're passing through, staying in town for a game, or visiting family, make sure to stop by this local hot spot. Bring your whole crew, we have plenty of room for everyone. Next, join us for an incredible breakfast spread that you won't want to miss out on!
SERVING LOCAL FLAVORS
Featured Favorites
Jamie's Restaurant serves up local flavors from around the Ozarks. You can come to expect handmade meals consisting of traditional southern cuisine. Stop in for friendly service and a large menu featuring something for everyone in your group. We offer a wide variety of dining options from our fan favorite - fried catfish, to pastas, sandwiches, steaks, and everything in between. It won't take long for you to understand why this local hot spot is the place to get something to eat.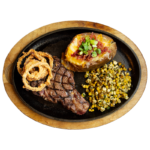 Bacon and Onions tossed in a White Wine Cream Sauce.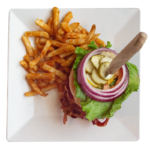 1/2 lb. Burger topped with BBQ Pulled Pork, BBQ Sauce, and Onion Tanglers.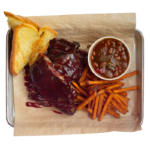 Slow Smoked Fall Off the Bone Spare Ribs
Served with Chipotle BBQ Sauce.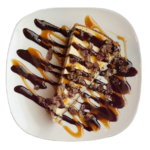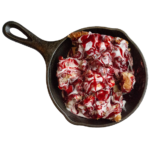 Jamie's White Chocolate and Pecan Bread Pudding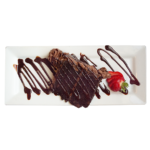 Cakes by the slice also avalible in Coconut, Strawberry, German Chocolate, Italian Cream, Lemon, and Carrot Cake.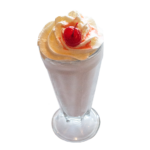 Avaliable in Chocolate, Strawberry, Vanilla, Praline and Cream, Birthday Cake, and Peanut Butter.
WE LOVE OUR COMMUNITY
FAMILY OWNED PASSION
Our cuisine has been described as ``southern food with a flair.`` Chef Jamie has honed his skills, taking ordinary food from the market and turning it into a gourmet meal with a regional appeal.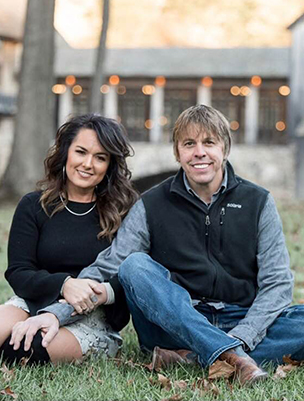 JAMIE AKERS
Executive Chef / Owner
Trained and Certified from the Culinary Institute of America in Napa Valley, Jamie brings a wealth of experience and culinary genius to every event.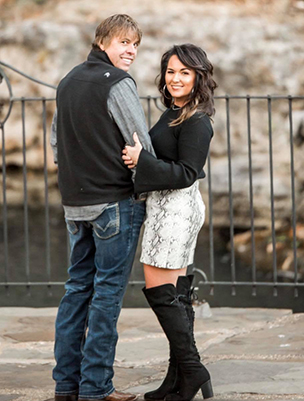 ANGELA AKERS
Owner
Angela and Jamie met in Florida, moved to the Ozarks, and got married in September 1993. Their journey working in the food industry started at Big Cedar. Their first restaurant they opened was The Cove in 2005. They have continued to open several sucessful restaurants including Jamie's in 2014.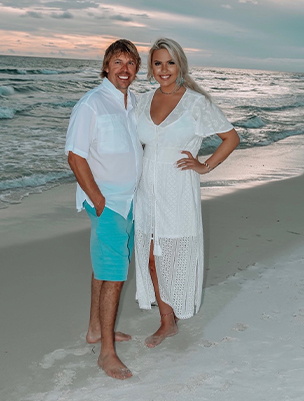 KARLEIGH AKERS
Lead Server
Karielgh grew up in the restaurant industry. She started serving at Jamie's, and her role in the family business expanded when Bucket's Sports Bar & Grill was created in 2019. When Karleigh isn't helping at Jamie's she is manages Buckets Sports Bar.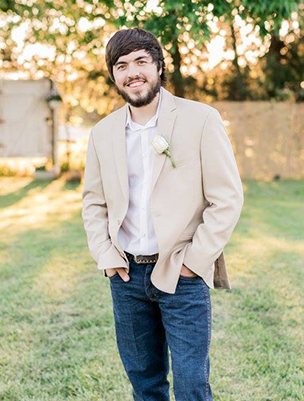 DAKOTA AKERS
Restaurant Manager
Dakota grew up in the resturant industry. He worked along side dad when Jamie's opened in 2014. He currently manages Jamie's, which allows his father to focus on other aspects of the family businesses.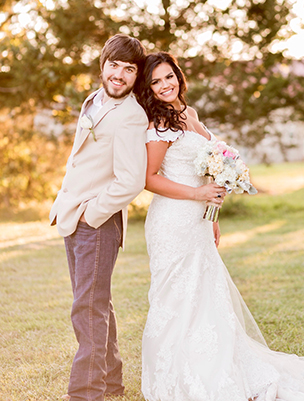 DALLAS AKERS
Server
Dallas was hired as a server at Jamie's in Sepember 2015, where she met Dakota. They later married 2017 and continue working together at Jamie's.